Your eyes are the window to your soul, and your healthy smile reveals your image and confidence. We are a reflection of the beautiful smile that you show the world.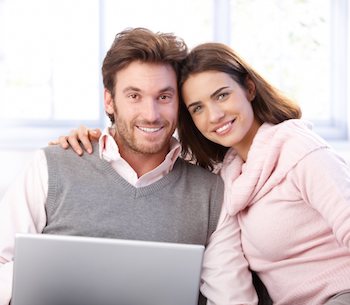 Our practice philosophy is based on Nelson Mandela's words: "Education is the most powerful weapon which you can use to change the world." We pride ourselves in changing the world, one smile at a time, and by Creating Your Smile of a Lifetime!
Welcome to comfortable dentistry!
Dr. Nadine Nicolas and our team treat our patients as if they are family members, with the utmost level of care, understanding, and kindness. We take the time to thoroughly explain our procedures every step of the way to ensure their comfort and safety.
We pursue excellence in dentistry with honesty and compassion as our driving force.
We practice the art and excellence of dentistry with a heart of gold. We educate our patients and arm them with the knowledge they need to make sound dental decisions and care for their teeth to avoid being the perpetual dental patient.
Your smile is the window to the world.
Cosmetically, we work magic with bonding, bleaching, and an array of procedures to repair teeth and, not incidentally, self-esteem. But most dramatic is the change in our patient—someone who feels good, looks good, and enjoys the vitality that all the advances in dentistry can bestow.
The first state-of-the-art dental office in Parkland.
Dental technology has come a long way. Our state-of-the-art facility and equipment, scientifically researched and proven dental materials, and highly knowledgeable and experienced team combine to create a dental experience second to none.
We provide personalized, customized dental care and welcome our patients into our dental family. We appreciate your loyalty to our practice and never take your trust for granted. Our goal is to always honor your commitment, and provide you with excellence in dentistry.
"Your eyes are the window to your soul, and your healthy smile reveals your image and confidence. We are a reflection of the beautiful smile that you show the world."